Home
Who are we ?
Abysse Therapeutic Massage is a massage therapy center located in the Nouvo St-Roch.  Specializing in deep-muscle massages, our certified team's professionalism and know-how will translate itself in the quality of service and care. Our certified massage therapists are governed by the "Réseau des
massothérapeute professionnels du Québec" will gladly remit receipts for insurance purposes.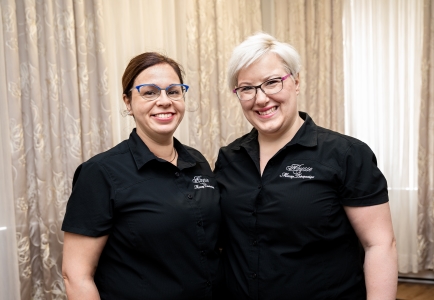 Abysse Therapeutic Massage's conscientious team provides specialized and client-centered care in a warm and tranquil atmosphere.With over 25 years of combined work experiences in spas, health centers and sports clinics, co-owners Sylvie-Anne Labrie and Josée Lavoie created Abysse Massage Therapy in the hopes of offering a full range of quality techniques and services.  To this day, the dynamic duo has proudly stayed true to its initial vision of establishing a team of professional therapists, each specializing in complimentary fields of expertise.
We look forward to welcoming you.
What's new?